Nicky Romero Digital Music Masterclass
The hottest production masterclass of the year. We're taking you into the studio with Nicky Romero!
The hottest production masterclass of the year. We're taking you into the studio with Nicky Romero!
WATCH NOW
3-Part Masterclass.
Superstar DJ & producer
Digital music innovator
Learn his techniques
Level up your own music
Nicky Romero is in the studio. And you're invited
Nicky Romero has progressed from being a young, musical wunderkind to become one of the most influential artists of his time. As a DJ, producer and mogul whose label is at the forefront of modern electronic dance music, it goes without saying that Nicky is a force to be reckoned with.
Nicky's resume boasts an impressive and lengthy discography of originals, remixes, edits and co-productions, proving again and again his ability to evolve with the ever-changing landscape of electronic music.
Perhaps even more telling of his razor-sharp prowess and visionary mindset is the success and impact of his label Protocol Recordings, setting up recent collaborations with David Guetta, Dimitri Vegas & Like Mike. From the stage to the studio and beyond, Nicky is leaving a lasting imprint on electronic music.
We are going into the studio with Nicky Romero? Want to come with us?
3-part masterclass
Nicky Romero has created an incredible 3-part masterclass to teach both beginner and advanced producers alike how to create stadium-filling music.
More than 50 in-depth chapters in this 3-part masterclass
Over 7 hours of masterclass content
Deep-dive into Nicky's creative & production techniques
Building beats, writing melodies, sound design & FX
From starting a song to mixing & mastering
Created for beginners and advanced producers alike
Here's what to expect in each part
Part 1 - Creation
In this first part of the masterclass, Nicky takes you through his track creation process, building a song from the initial idea right the way through to an intro to mastering with his "magic mastering chain".
Part 3 of this masterclass includes the stems for the track Nicky creates during the course.
Chapter 1: Introduction
This chapter serves as an overview of the course ahead. Nicky Romero explains what to expect throughout.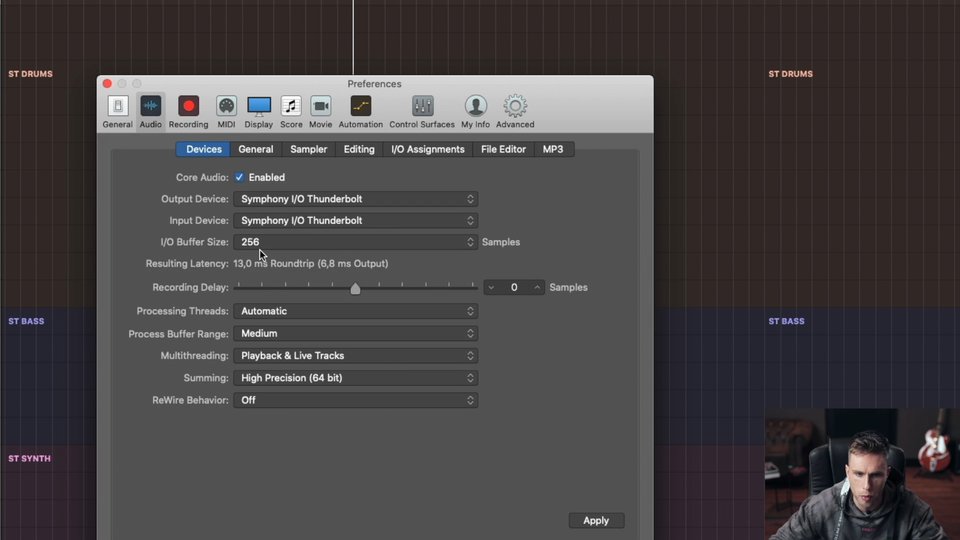 Chapter 2: Logic Settings and Template Overview
In this section, Nicky gives you a quick tour of Logic Pro's general settings and takes you through the template that you'll be working with for the remainder of the course. He explains the benefits of building templates so you can get your ideas down and your song off the ground quicker.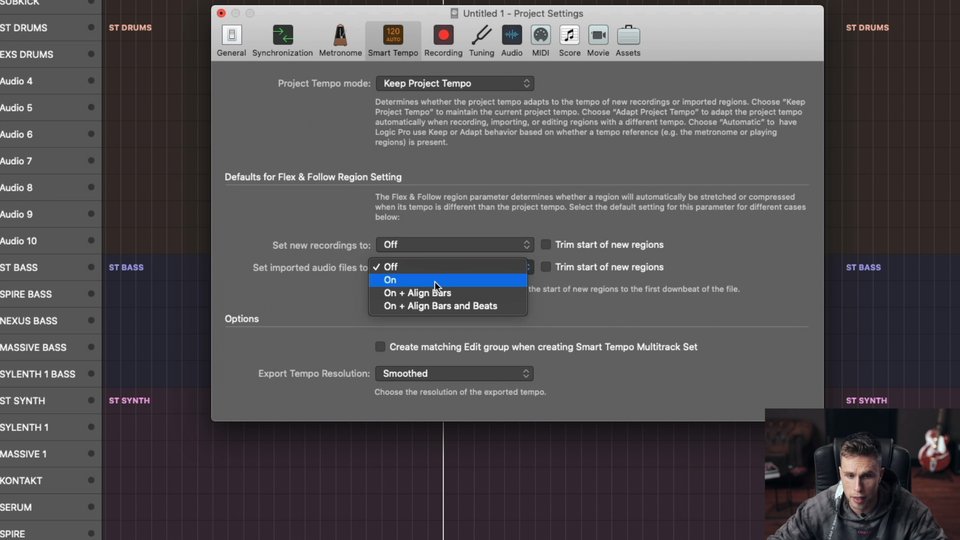 Chapter 3: Logic Project Settings
After taking a look at Logic's general settings, Nicky spends this chapter quickly covering the program's project settings. These settings cover different parameters that affect your individual project, not how the program itself behaves as a whole.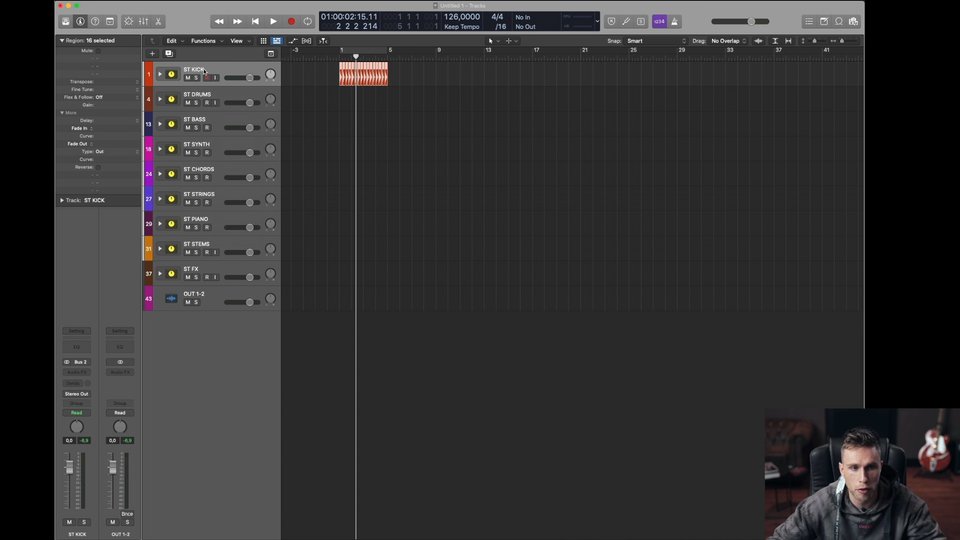 Chapter 4: Getting Organized
Now that you have some familiarity with the Logic Pro interface, Nicky opens up the template that you will be working from throughout the course. He shows you how easy it is to organize a session, including creating groups and color coding your tracks so everything stays in its place.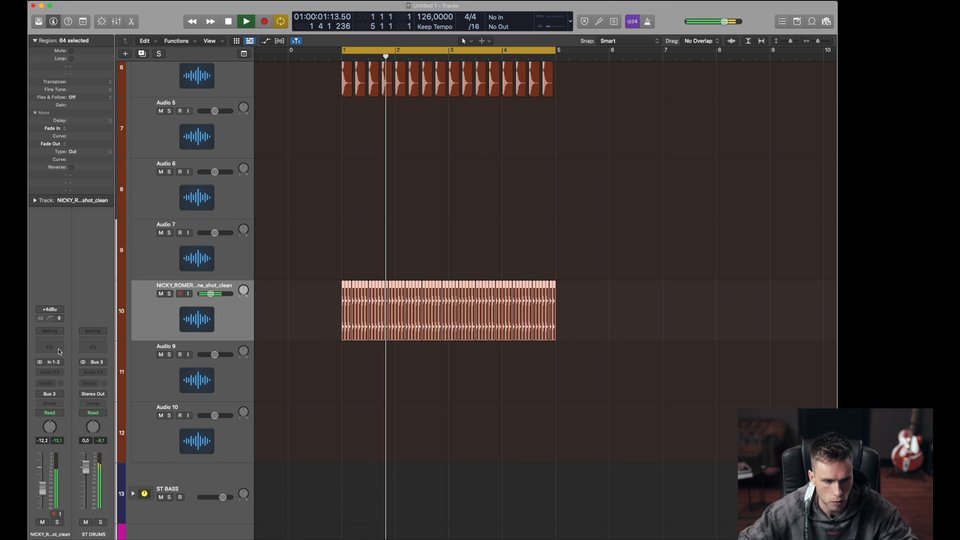 Chapter 5: Intro to Splice
In this section, we finally get the project underway. Nicky builds a drum group built using samples imported from Splice, quickly loading sounds and building loops so he can establish a rhythm to build from.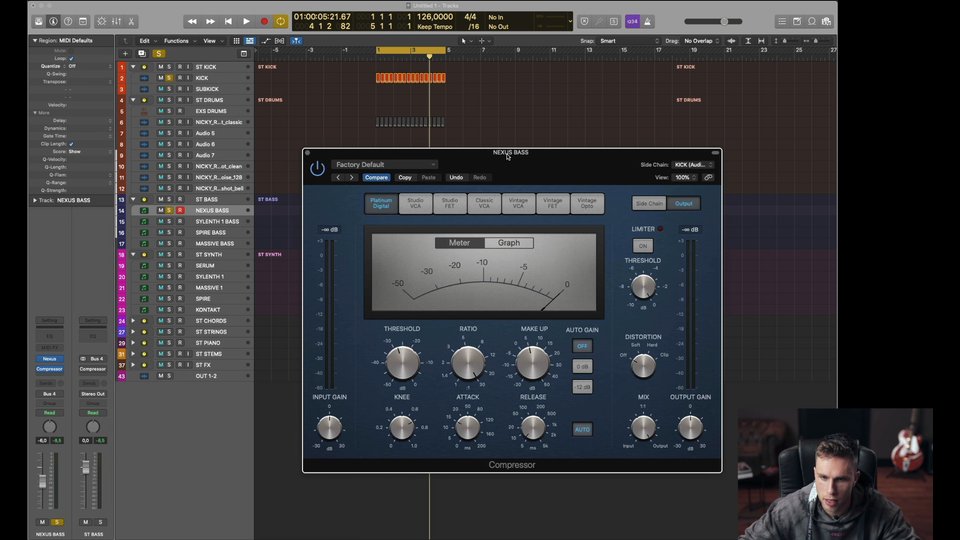 Chapter 6: Sidechain Compression
This section is a complete walkthrough of what sidechain compression is and a demonstration of how to apply it with Nicky's signature plugin or with a native Logic compression plugin. Nicky also explains the exact purpose of sidechain in dance music.
Chapter 7: Sends & Returns
In this chapter, Nicky shows you how to properly set up and use sends for effects processing in addition to configuring a quick mastering chain that you can reference quickly whenever you need it.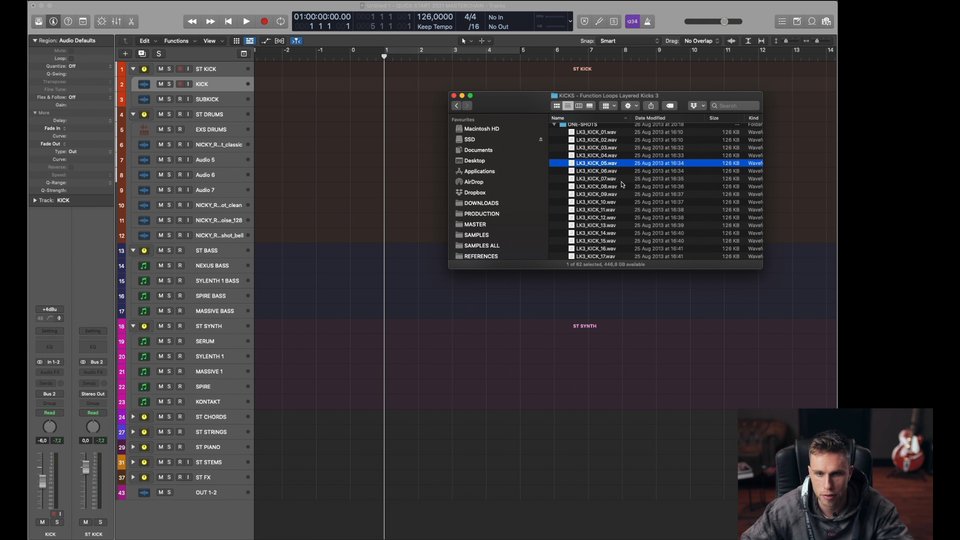 Chapter 8: Kick Drum Design
Nicky explains that through all his years in dance music production, he's learned that all producers have specific parts of songwriting that they love most. For him, it's building a kick. In this section, Nicky goes in-depth into his kick drum design process, starting with tuning it to the correct key.
Chapter 9: Shaping Sound
Nicky explains that sometimes, in order to make sure all your sounds have room to breathe in the mix, you may need to adjust the duration of your kick drum's wavelength. Using his signature Kick II plugin, Nicky shapes and manipulates the kick drum to fit it even tighter into the mix.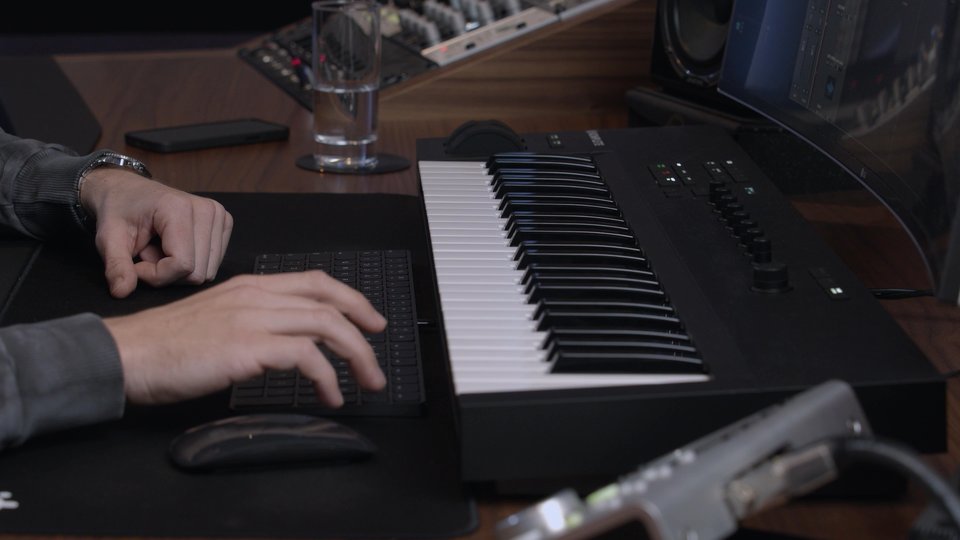 Chapter 10: Building the Kick
As we continue processing the kick drum, Nicky demonstrates how to manipulate the sound to make sure it mixes nicely with the rest of your track. Using his Kick II plugin, he shows you how to tune and stretch a sample without distorting it.
Chapter 11: Layering Drums
Now that the kick is established, Nicky gets to work on the rest of the percussion section. Watch as he layers samples to design full and effective claps before exploring transient shaping with the help of Universal Audio's Oxford Envolution and LPX's Enveloper plugins.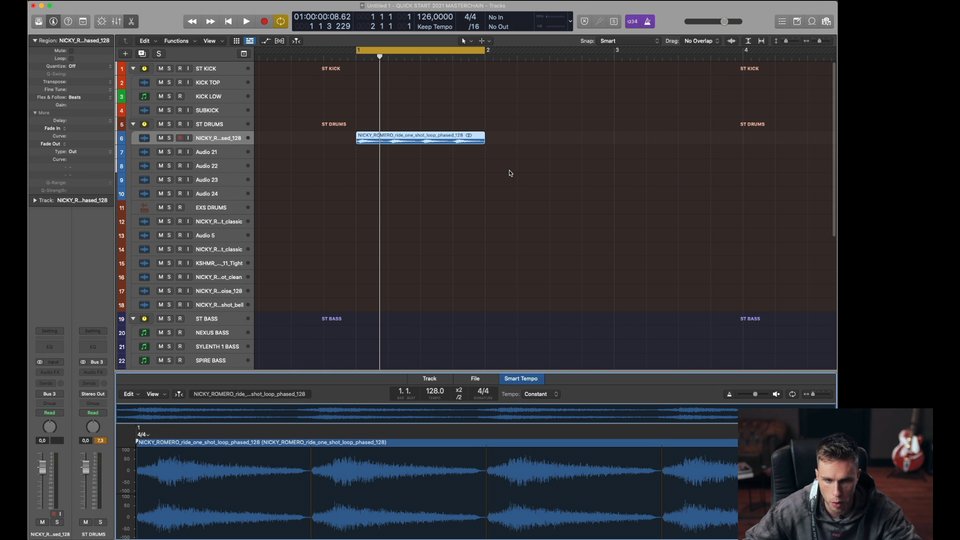 Chapter 12: Cymbals
Up next – cymbal design. In this section, Nicky incorporates cymbals into the project. Because cymbals are so important in house music, he fills this section with general tips and tricks on working with audio clips and how to make sure your cymbals are clean and balanced.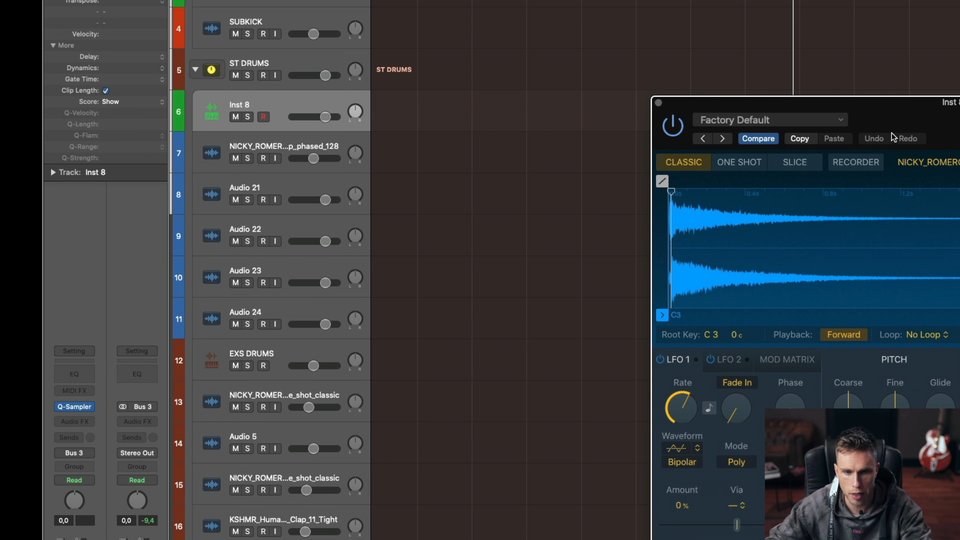 Chapter 13: Sampling in Logic
In this section, Nicky uses Logic's native sampler to show you how to easily influence the behavior of newly imported project samples.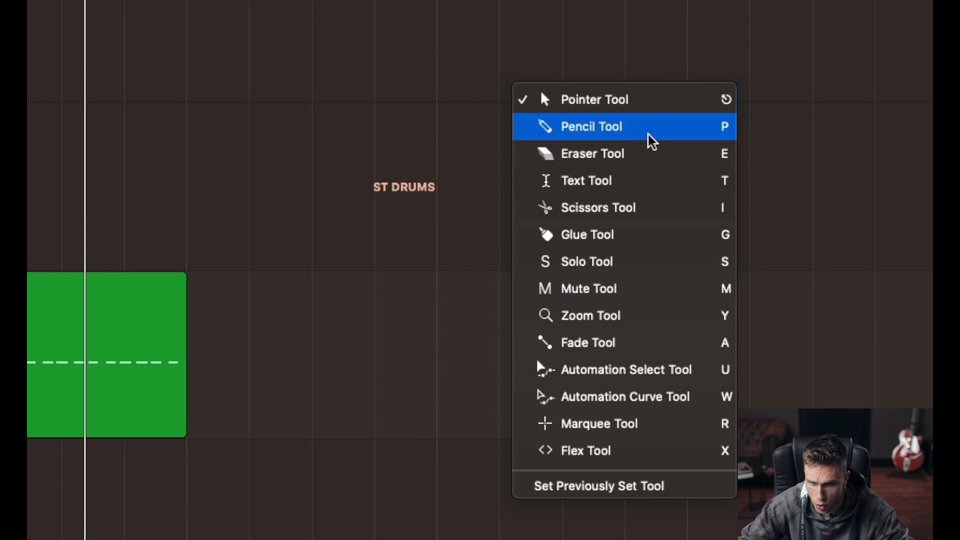 Chapter 14: Making a Hi-Hat
While loops are usually the way to go, Nicky knows all too well that sometimes you just can't find the right loop. That's where sound design comes in. Using Logic's ES P plugin, Nicky shows you how to create a hi-hat loop from scratch using only the sampler's fundamental waveform.
Chapter 15: Intro to Music Theory
This section takes a small break from production in favor of a discussion on the importance of writing melodies. Nicky explains the importance of songwriting in dance music, and how focusing on the theory behind the tune changed his career forever.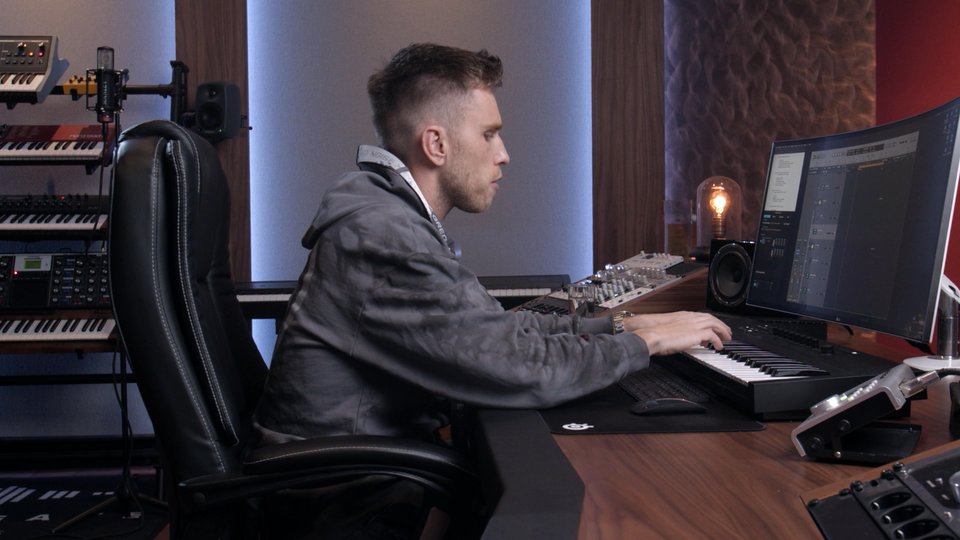 Chapter 16: Constructing a Melody
Once you've gotten an overview of the technical aspect of chord theory, it's time to actually write something for the song. Nicky spends this chapter constructing a melody and chord progression, using both his MIDI keyboard and the software's piano roll.
Chapter 17: More Melody
Focused on building off a freshly composed chord progression, Nicky writes a new melody. He then shows you some quick processing techniques to add some dynamics and texture to your keys before building even more melody layers.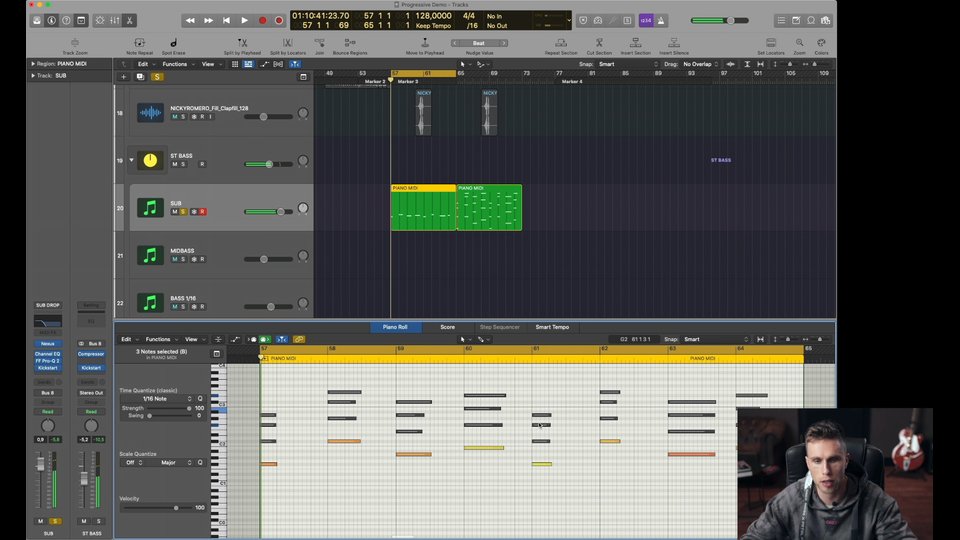 Chapter 18: Writing a Bass Line
Now that the melody and hook are programmed, it's time to give the song a bass line. Nicky explains how he builds a bass sound, using the melody from prior chapters to inform the bass line writing process.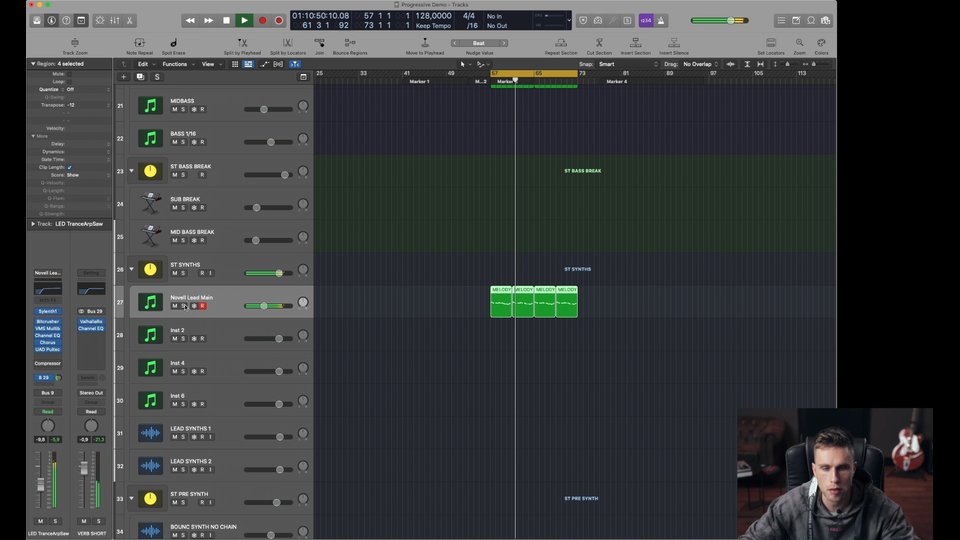 Chapter 19: Designing a Lead
This section shows Nicky designing and matching a lead synth appropriately to the melody of the tune. Using a sound he had already made for a previous track, Nicky shows you how to mix and layer your lead sounds to make sure they have depth and punch.
Chapter 20: More Layers
In this quick chapter, Nicky goes back to the ES P plugin to beef up the lead synth. Though the difference is subtle, taking this extra step can add some extra attack to your lead. When a synth's transient has more clarity, it is easier for your ear to pick it out and follow it.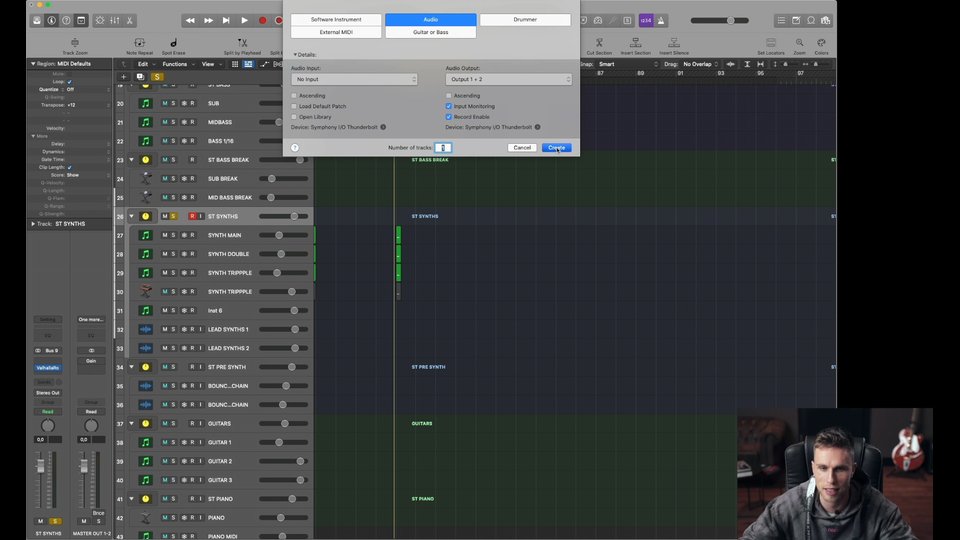 Chapter 21: Reverb
With the track's key components in place, Nicky introduces the Valhalla Plate and Room reverbs as a way to add some space to the synths. He also teaches you how to quickly create a reverse synth build, which can be incorporated into transitions later on.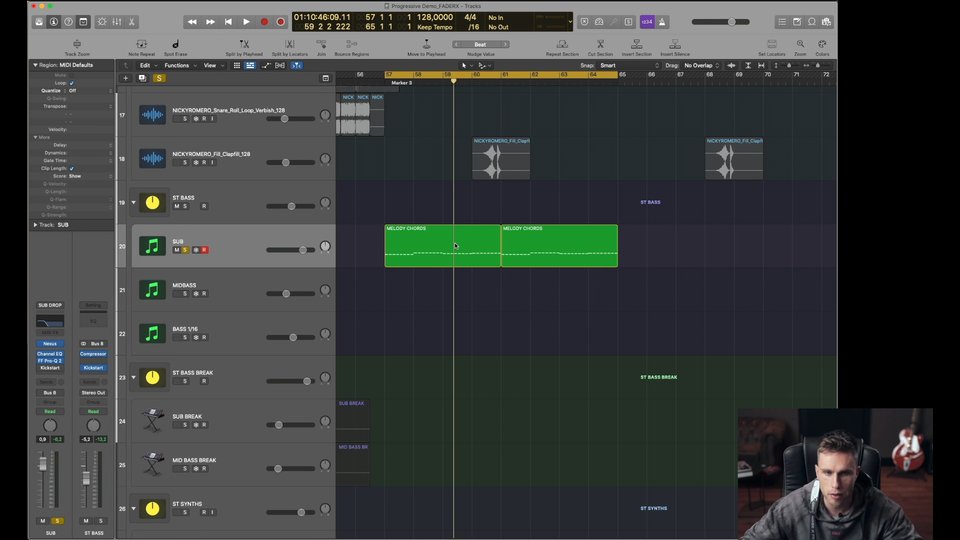 Chapter 22: More Bass
In this chapter, Nicky continues to strengthen and sculpt the bass line group. Using both Spire and Nexus, Nicky shows you how to properly craft bass layers that will add substance to your track.
Chapter 23: Processing the Low-End
Nicky pairs up the bass and the kick to form a more cohesive bottom end. With a combination of third-party and native Logic plugins, Nicky shows you some processing and mixing tricks to make sure all of your low-end elements are blending nicely together.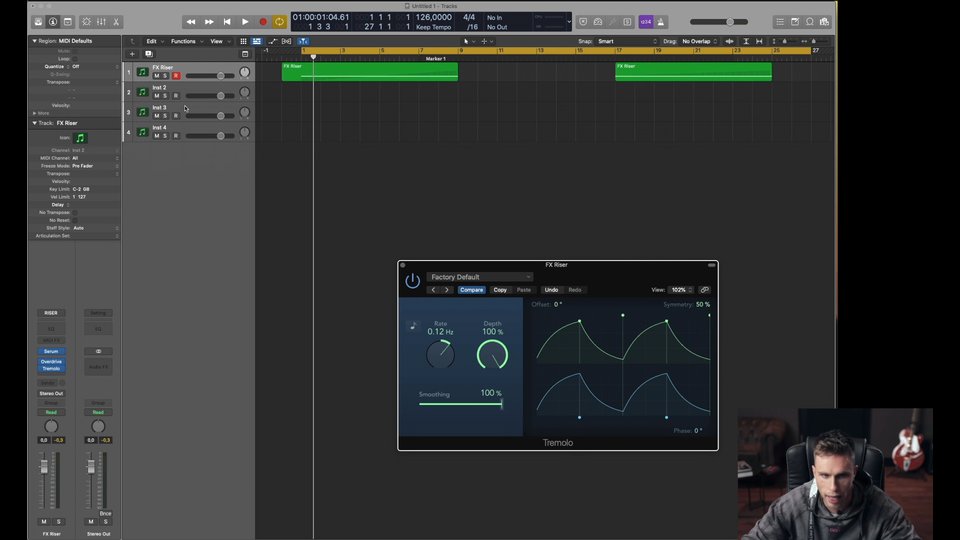 Chapter 24: Custom Risers & FX
Now that the track is mostly laid out, Nicky dives into one of the most important elements of any track – the FX! Though using samples is a common practice, Nicky shows you how to create and design your own custom risers and effects from scratch using the Serum synth plugin.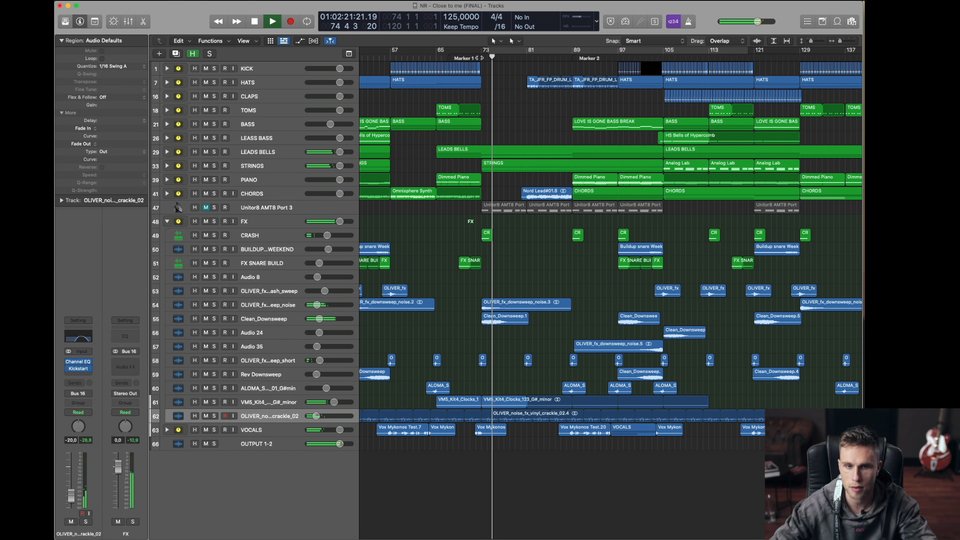 Chapter 25: Texture Techniques
In this section, Nicky explains that one of the most underestimated elements of a song is atmosphere. Using old tracks, he illustrates the ways in which various atmospheric sounds and sound design techniques can be used to spice up a track and take it an extra step further.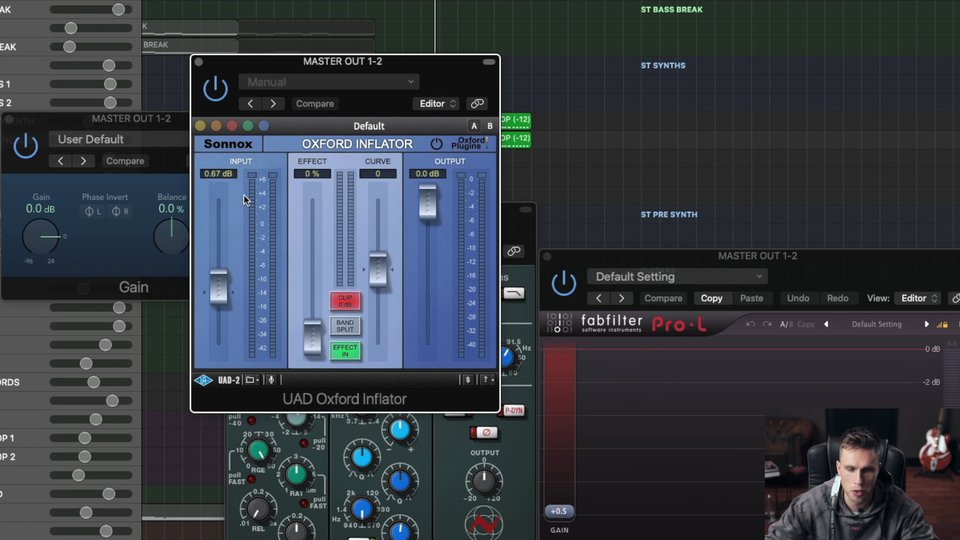 Chapter 26: Intro to Mastering
As we wrap up Part 1, Nicky dives into what he calls the "magic master chain." Though he explains that there is no one specific master chain that is universally applicable, it is still beneficial to have a base understanding of what to expect from a standard mastering process.
Ready to get in the studio with Nicky Romero?
Two ways to watch this course
Subscribe to watch ALL courses
Watch this and every other course in our catalog for a simple monthly subscription of $29.99
LEARN MORE
Buy just this masterclass
Get lifetime access to just this three-part masterclass for $149.97
SEE BELOW
Buy Parts 1, 2 and 3
BUY NOW $149.97
If you've already bought one or more parts of this masterclass, choose the relevant button below to get the remaining parts.
BUY PART 1 $49.99
BUY PART 2 $49.99
BUY PART 3 $49.99
100% satisfaction guaranteed.